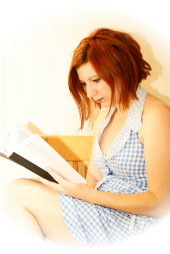 About Rosen Trevithick
Rosen was born in Cornwall. She studied psychology at Oxford before moving back to the West Country.
She now lives in Falmouth with two imaginary cats, fantasising about getting a real one.
Readers have downloaded over a quarter of a million copies of Rosen's books. Several titles have broken into the Amazon charts, including a number 1 humorous fiction bestseller.
Praise for Rosen Trevithick
"Brilliant."
- The Independent
"Funny, scary, warm, witty, mysterious and on the edge of your seat stuff."
- T. Smith
"Who dunnit humour at its best."
- P. Jones
"I didn't want Miss to put the book down. It was so gripping from the beginning."
- Daisy (Schoolchild)
"Well if you're looking for something just a little bit different, this is that kind of book. It was like dipping a lolly into a bag of pop rocks, I was never sure where the author would take it next."
- Cheryl (Amazon Top 500 Reviewer)
"Rosen has a flair for snappy dialogue, detailed description and fast plot movement. I'll definitely be reading more of her work."
- David Wailing (Author)
My Granny Writes Erotica Official Website
Data protection and privacy