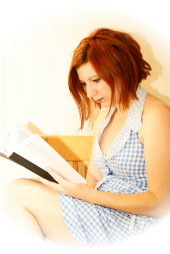 About Rosen Trevithick
Rosen was born in Cornwall. She studied psychology at Oxford before moving back to the West Country.
She now lives on the south coast of Devon with two imaginary cats, fantasising about getting a real one.
Readers have downloaded over 200,000 copies of Rosen's books. Several titles have broken into the Amazon charts, including a number 1 humorous fiction bestseller.
Praise for Rosen Trevithick
"This is another page turner from Rosen. The characterization is spot on, the pace is perfect and she is the mistress of suspense."
- L K Jay (Author)
"This is a stunning novella: cleverly-constructed, well-paced - and very informative. I read it in a single session and felt as if I'd been pulled through an emotional mangle."
- B J Burton (Author)
"I've been reading The Troll Trap during guided reading sessions with my year 5 children. Quite simply, they love it! The smiles on the children's faces, their sniggering and eagerness for the next session are an absolute joy."
- D. Spiteria (Year 5 Teacher)
"Funny, scary, warm, witty, mysterious and on the edge of your seat stuff."
- T. Smith
"I was reading this aloud to my 4 year old niece when waiting for hubby to finish with a doctor's appointment. She was totally enthralled! When we were ready to leave, the gentleman across from us had been listening and said, "Ah! Man! Do you have to go? I was really enjoying that!""
- DW