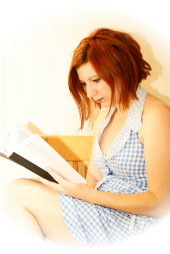 About Rosen Trevithick
Rosen was born in Cornwall. She studied psychology at Oxford before moving back to the West Country.
She now lives on the south coast of Devon with two imaginary cats, fantasising about getting a real one.
Readers have downloaded over 200,000 copies of Rosen's books. Several titles have broken into the Amazon charts, including a number 1 humorous fiction bestseller.
Praise for Rosen Trevithick
"An absolute corker of a read."
- Elaine G (Amazon Top 500 Reviewer)
"This is another page turner from Rosen. The characterization is spot on, the pace is perfect and she is the mistress of suspense."
- L K Jay (Author)
"All in all this is a marvelous story, told well and simply unputdownable."
- L. Taylor
"The Other Daughter is a deeply moving and emotional read."
- D. Jones
"This is a stunning novella: cleverly-constructed, well-paced - and very informative. I read it in a single session and felt as if I'd been pulled through an emotional mangle."
- B J Burton (Author)