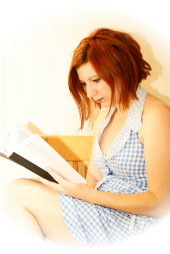 About Rosen Trevithick
Rosen was born in Cornwall. She studied psychology at Oxford before moving back to the West Country.
She now lives on the south coast of Devon with two imaginary cats, fantasising about getting a real one.
Readers have downloaded over 200,000 copies of Rosen's books. Several titles have broken into the Amazon charts, including a number 1 humorous fiction bestseller.
Praise for Rosen Trevithick
"The characters are engaging, the plot tightly woven with enough twists and turns to maintain momentum, and the book deals with important themes in a very sensitive and thought provoking manner. I particularly admired the language, which treads an admirably fine line between moments of humour and the serious consideration of themes such as mental illness."
- Alex Roddie (Author)
"I was reading this aloud to my 4 year old niece when waiting for hubby to finish with a doctor's appointment. She was totally enthralled! When we were ready to leave, the gentleman across from us had been listening and said, "Ah! Man! Do you have to go? I was really enjoying that!""
- DW
"The ups are oh so funny, the downs are quite heartbreaking. I am not ashamed to say I was in tears more than once. The last story just blew me away when I got to it. This is definitely the best collection of stories I've read in a long while and I'm sure I will read them again."
- J. Stacey (Amazon Top 1000 Reviewer)
"Well if you're looking for something just a little bit different, this is that kind of book. It was like dipping a lolly into a bag of pop rocks, I was never sure where the author would take it next."
- Cheryl (Amazon Top 500 Reviewer)
"This is a stunning novella: cleverly-constructed, well-paced - and very informative. I read it in a single session and felt as if I'd been pulled through an emotional mangle."
- B J Burton (Author)