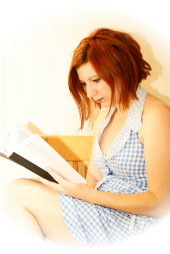 About Rosen Trevithick
Rosen was born in Cornwall. She studied psychology at Oxford before moving back to the West Country.
She now lives on the south coast of Devon with two imaginary cats, fantasising about getting a real one.
Readers have downloaded over 245,000 copies of Rosen's books. Several titles have broken into the Amazon charts, including a number 1 humorous fiction bestseller.
Praise for Rosen Trevithick
"Brilliant."
- The Independent
"Funny, scary, warm, witty, mysterious and on the edge of your seat stuff."
- T. Smith
"Well if you're looking for something just a little bit different, this is that kind of book. It was like dipping a lolly into a bag of pop rocks, I was never sure where the author would take it next."
- Cheryl (Amazon Top 500 Reviewer)
"Captivated my attention from the start and I could not put it down."
- Rachel Dove (The Kindle Book Review)
"Once again Rosen has succeeded in crafting a delightful story, full of humour yet delving into the more serious side of human nature and relationships."
- P. Elliot (Goodreads Mod)
"I've been reading The Troll Trap during guided reading sessions with my year 5 children. Quite simply, they love it! The smiles on the children's faces, their sniggering and eagerness for the next session are an absolute joy."
- D. Spiteri (Year 5 Teacher)
Data protection and privacy