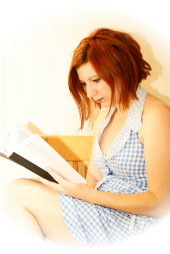 About Rosen Trevithick
Rosen was born in Cornwall. She studied psychology at Oxford before moving back to the West Country.
She now lives on the south coast of Devon with two imaginary cats, fantasising about getting a real one.
Readers have downloaded over 200,000 copies of Rosen's books. Several titles have broken into the Amazon charts, including a number 1 humorous fiction bestseller.
Praise for Rosen Trevithick
"Fun, lighthearted read and well written. Children who enjoy Roald Dahl and Horrible Histories may like this."
- Kew (Amazon Top 1000 Reviewer)
"It is that famous sarcastic, British wit that I could eat all day. London, the Doggy and Me is simply another winner."
- N. Blackburn
"A very short story which made a very big impact, I actually found myself at one point holding my breath."
- A. Coburn (Amazon Top 500 Reviewer)
"Rosen has a flair for snappy dialogue, detailed description and fast plot movement. I'll definitely be reading more of her work."
- David Wailing (Author)
"An absolute corker of a read."
- Elaine G (Amazon Top 500 Reviewer)