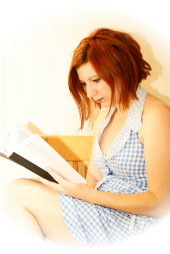 About Rosen Trevithick
Rosen was born in Cornwall. She studied psychology at Oxford before moving back to the West Country.
She now lives on the south coast of Devon with two imaginary cats, fantasising about getting a real one.
Readers have downloaded over 200,000 copies of Rosen's books. Several titles have broken into the Amazon charts, including a number 1 humorous fiction bestseller.
Praise for Rosen Trevithick
"The ups are oh so funny, the downs are quite heartbreaking. I am not ashamed to say I was in tears more than once. The last story just blew me away when I got to it. This is definitely the best collection of stories I've read in a long while and I'm sure I will read them again."
- J. Stacey (Amazon Top 1000 Reviewer)
"Rosen has a flair for snappy dialogue, detailed description and fast plot movement. I'll definitely be reading more of her work."
- David Wailing (Author)
"The characters are engaging, the plot tightly woven with enough twists and turns to maintain momentum, and the book deals with important themes in a very sensitive and thought provoking manner. I particularly admired the language, which treads an admirably fine line between moments of humour and the serious consideration of themes such as mental illness."
- Alex Roddie (Author)
"Fun, lighthearted read and well written. Children who enjoy Roald Dahl and Horrible Histories may like this."
- Kew (Amazon Top 1000 Reviewer)
"Laugh-out-loud funny, wonderfully observed, and intelligent."
- N. Holme