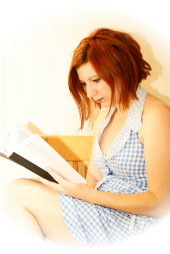 About Rosen Trevithick
Rosen was born in Cornwall. She studied psychology at Oxford before moving back to the West Country.
She now lives on the south coast of Devon with two imaginary cats, fantasising about getting a real one.
Readers have downloaded over 200,000 copies of Rosen's books. Several titles have broken into the Amazon charts, including a number 1 humorous fiction bestseller.
Praise for Rosen Trevithick
"Laugh-out-loud funny, wonderfully observed, and intelligent."
- N. Holme
"This is exactly how I imagine a children's book to be."
- Jonathan Hill (Author)
"The ups are oh so funny, the downs are quite heartbreaking. I am not ashamed to say I was in tears more than once. The last story just blew me away when I got to it. This is definitely the best collection of stories I've read in a long while and I'm sure I will read them again."
- J. Stacey (Amazon Top 1000 Reviewer)
"Who dunnit humour at its best."
- P. Jones
"Oh my goodness, what a laugh!"
- J. Allison